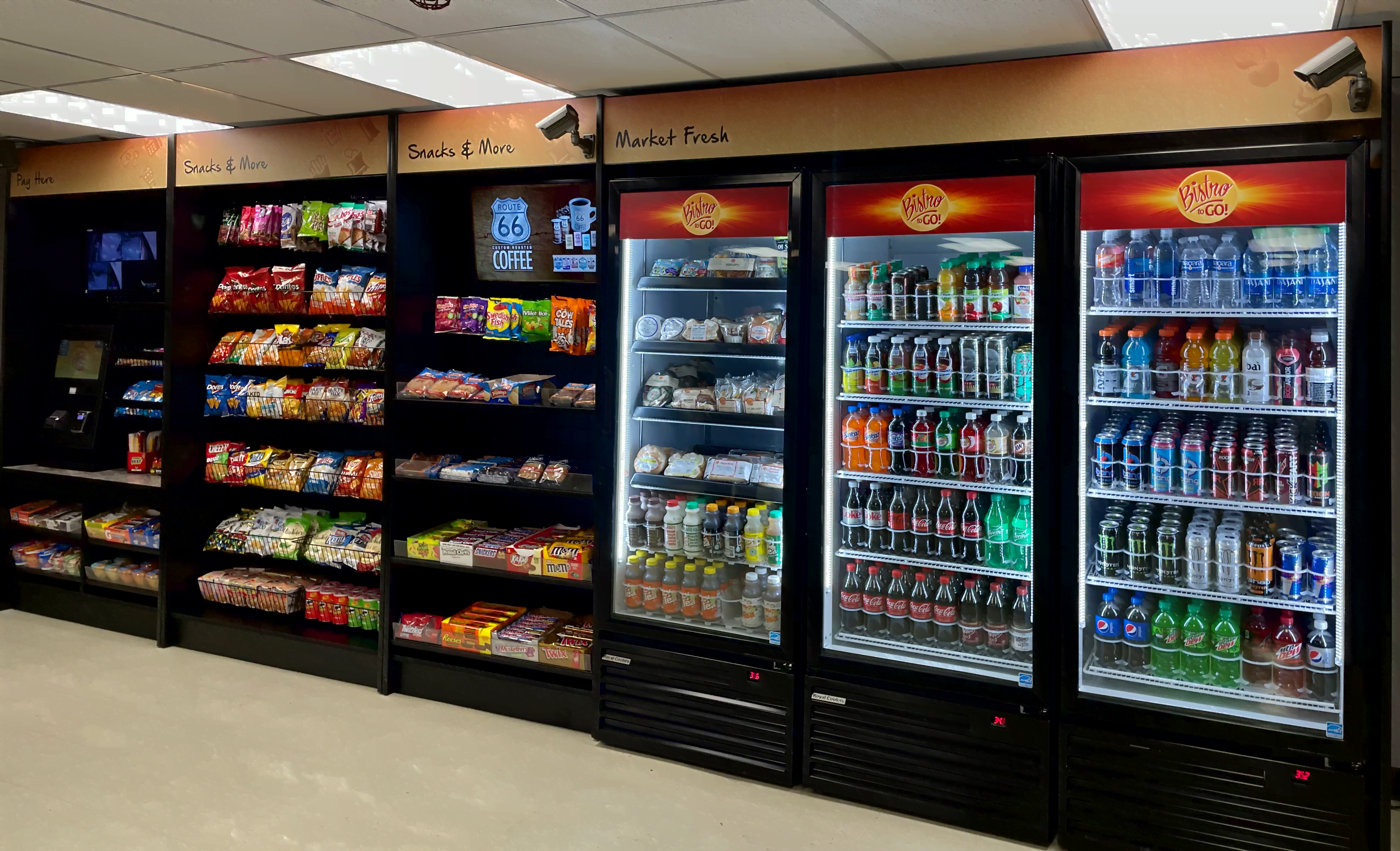 23 Nov

Break Rooms are Key to Saying "Thank You" to Your Employees

Break rooms are key to saying thank you to your employees and help create a positive workplace. Having an office break room that is inviting is key. But, when you fill it with free refreshments, loyalty rewards, quality coffee and tea, it can really help the overall well-being and morale of employees. This results in a positive work environment that helps keep current employees happy and helps attract top talent.

The idea of the office break room has evolved recently and has become an important environment for employees. It provides them with a place to relax and go to when they need a coffee break, go to for a snack or even a place to complete their work and collaborate with others on their team.

What are few ways organizations can improve the break room experience? Keep reading to learn more.
Provide Free Refreshments with Pantry Service
What makes anyone happy? Free Food! Say thanks with onsite snacks, foods and beverages, free of charge with a custom pantry service program. This is the ultimate thank you to your employees. It is a simple way to make sure they feel appreciated for their hard work and dedication. Plus, it keeps them fueled throughout the day. This break room refreshment service makes building a positive workplace easy and doable!
Offer Loyalty Rewards with a
custom Micro-Market Program
Micro-Markets are much more than a break room refreshment solution. They offer a variety of refreshment options, including healthy snacks, beverages and food. And, a well-stocked break room makes employees feel valued and appreciated, which can boost company culture and productivity!
Plus, you can add value for your employees and provide incentives for dining on-site with special promotions through our USConnectMe loyalty program. Micro-markets are the newest way to transform a break room and offer a great way to say "Thank You" to your employees.
Create a Sense of Community with Office Coffee Service
Employees want a quality coffee experience in the workplace. And, while they primarily drink coffee for a caffeine boost on the clock, there is more to it. It's a huge part of workplace culture, collaboration, and engagement. Plus, employees put importance on the availability of high-quality coffee options. So, go ahead and create a coffee shop experience with a variety of coffee options in your break room. Choose from specialty coffee blends to trendy teas for a variety of beverages your employees will love!
Say thank you to employees while boosting their engagement with a custom break room solution from One Source Refreshment. Get in touch with us today at 800-549-3190 or here.