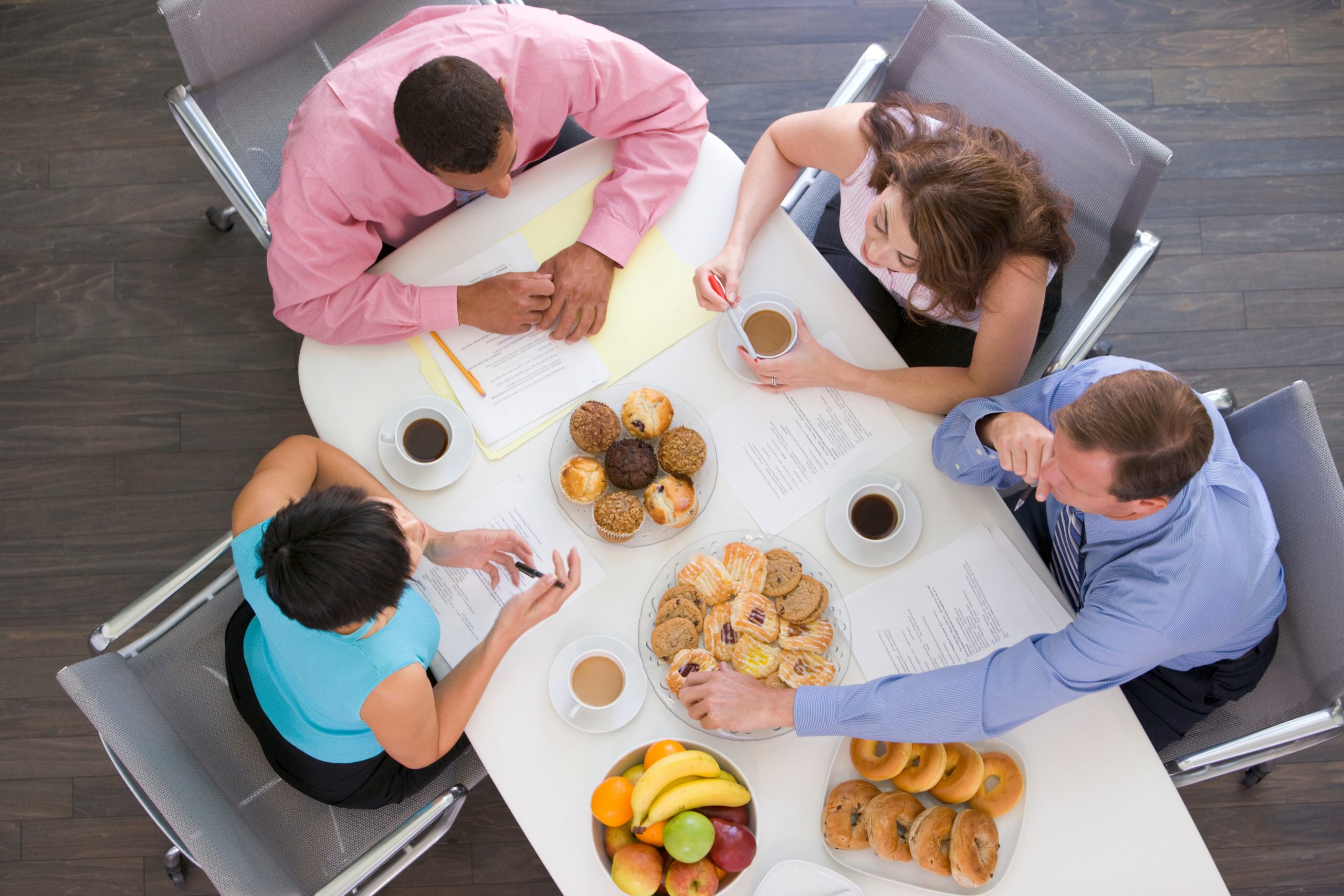 23 Mar

A healthy break room yields happy employees in Philadelphia

Having space where employees can take a break from their work will make them happy and more productive which yields a healthier workplace environment. However, a well-designed break area is often an overlooked feature of office space. Some companies simply don't set aside the funds to create a well-stocked break room that is separate from the main work environment. And others don't feel the need to create one at all.

Beyond this, part of promoting a healthy work environment is creating a space where it's encouraged to take breaks to avoid stress. Here are just a few of the positive effects a Philadelphia break room service can offer.
1. A Place to Relax
Any work activity without the ability for a break can quickly become stressful. By providing a space with an inviting layout offering coffee, snacks, and beverages, your Philadelphia employees can relax and recharge during the day. Something as simple by adding a Philadelphia vending service can do wonders to office morale and show your employees you appreciate them.
2. Encourages a Healthier Lifestyle
Having a Philadelphia break room stocked with healthy refreshment choices is just one of the ways to help promote a healthy lifestyle of employees. Coupled with wellness initiatives that keep employees healthy, a Philadelphia micro-market is a great addition offering a variety of fresh foods, snacks, and beverages.

3. Break Rooms Helps Avoid Employee Burnout
Employee burnout is often cited as one of the main reasons for high turnover rates within a company. It's better to take care of the workforce you already have than seek out new talent. What better way to curtail burnout than with a Philadelphia pantry service? It offers open coolers and food dispensers right in the break room. And these items can be subsidized so your employees only pay a portion of the cost.
A Great Break Room Makes for a Great Workforce
A happier workforce translates to a healthier more productive workforce and creating a well-stocked comfortable break room will go a long way toward achieving this goal.
For more information about our custom break room solutions in Philadelphia and surrounding areas, contact One Source Refreshment at 800-549-3190 fill out a contact form HERE. We look forward to hearing from you and designing your workplace break room.