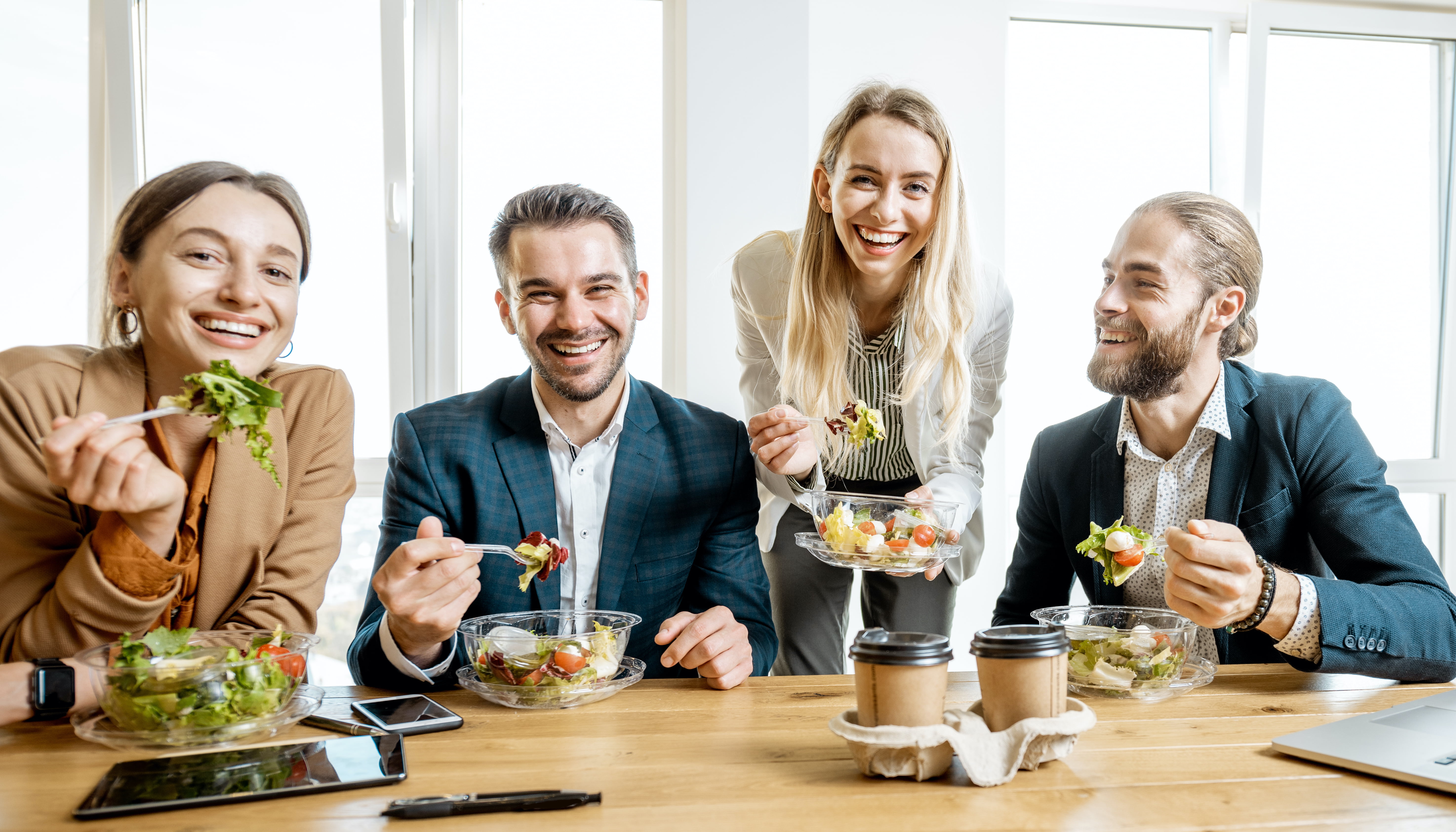 15 Jan

Micro-Markets In Demand For 2020

More and more companies in Philadelphia are trading in their traditional vending machines for the upgraded services of a micro-market. Micro-markets are easy to install and maintain, plus the layout and design are fully customized to maximize space and functionality. Locally based vending service provider, One Source Refreshment sees an increasing trend toward micro-markets among their clients. And there are some key reasons why they anticipate that trend continuing in 2020.
Focus on Fresh Foods
Micro-markets provide an increased variety of snacks and beverages, but the real benefit is its focus on healthy, fresh foods. The menus are updated frequently to bring customers seasonal items at their peak. And the variety of choices is impressive. Artisinal sandwiches, crisp salads, pasta and grain bowls, and fruit parfaits are just a few of the options.
Better refreshment companies keep the time from creation to delivery at a bare minimum and rotate their stock several times a week with the freshest possible products. One Source Refreshment is well known throughout the Philadelphia region for its high-quality fresh foods. Their items are certified by the FDA, USDA, and even the US Military. Filling a micro-market with fresh and healthy menu items is a great way to keep employees on-site during break time.
Improved Workplace Culture
When a company is able to keep employees on-site at break time, great things can happen! Employees with access to a micro-market report that their breaks feel longer and less stressful because they don't have to battle traffic to grab a bite to eat. In addition, employees enjoy the opportunity to spend time with their coworkers in a more relaxed setting. They are able to develop more personal connections with their colleagues – and this leads to them feeling more invested in their company. Philadelphia employees with a workplace micro-market consider it an important benefit and tend to feel more valued by their employer. One Source Refreshment has gained many new customers through this positive word of mouth.
Valuable Loyalty Programs
Everyone loves getting rewarded for their purchases  – and many micro-markets now have programs that do just that! Customers can earn cashback towards future purchases, free items, and more.  One Source Refreshment's loyalty program also allows employees to donate 1.5% of their purchases to the charity of their choice. Once their customers enroll in the free program it is easy for them to track their own purchases and progress.
There are so many ways to customize a micro-market. Companies can create a layout and look to suit their employees and also customize a menu of fresh foods, snacks, and beverages to satisfy their tastes. Specialty products that are gluten-free, non-GMO, vegan and more are also available to accommodate special dietary concerns. Workers in the Philadelphia area enjoy benefits like these when their employers upgrade to a micro-market. In 2020, it is anticipated that many more companies in the Philadephia area will be doing just that.
If you are considering a micro-market upgrade, One Source Refreshment can help! They serve customers all throughout the greater Philadelphia area, Lehigh Valley, Lancaster County, Berks County, New Jersey, and Delaware. Contact them for a free consultation at 800-549-3190.