16 Mar

Break Room Options for Better Health

Employees throughout Philadelphia and the nation recognize March as National Nutrition Month®, making it the perfect time for companies to focus on healthy break room options in the workplace. Companies that provide healthy food, snacks and beverages in their break rooms play an important role in supporting their employees' good health and well being.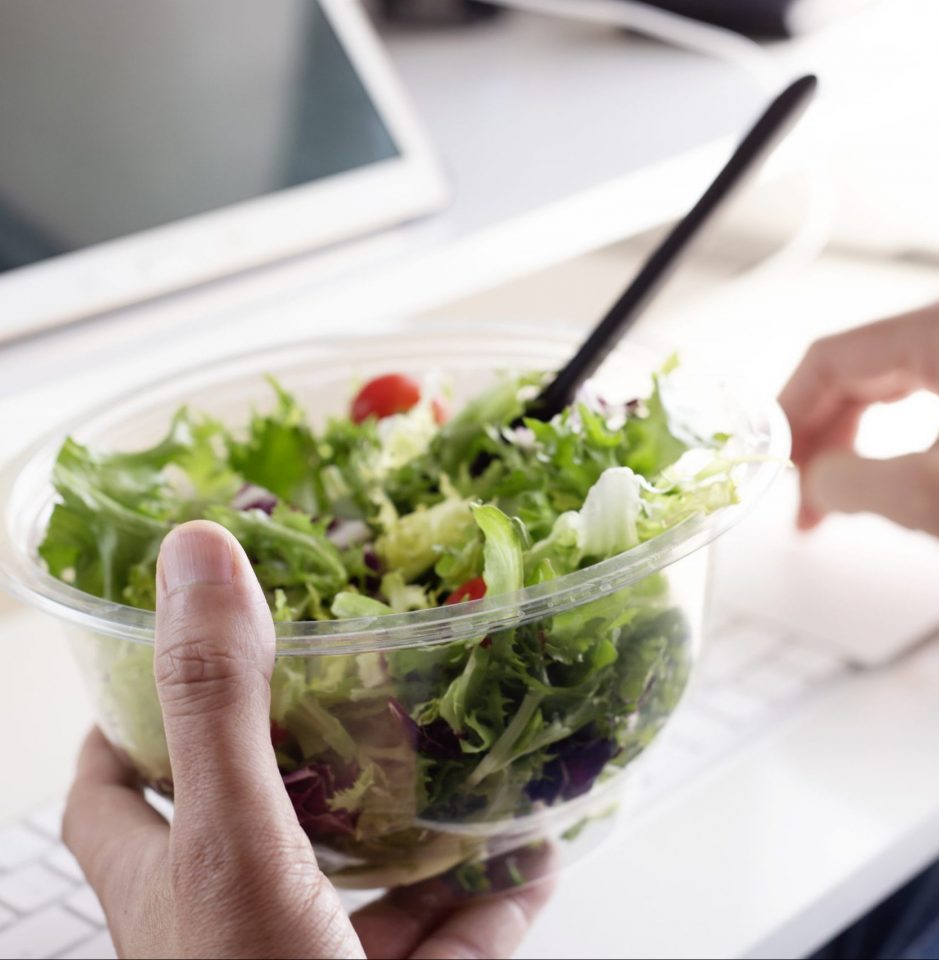 A diet with plenty of fresh fruits and vegetables is important for proper nutrition. So having easy access to these types of foods throughout the workday just makes sense.  A great way to bring more fresh foods into your break room is to upgrade to an office micro-market. A micro-market offers an expanded selection of snacks and beverages and introduces a great assortment of fresh foods too.  Local refreshment company One Source Refreshment is a leading provider of micro-markets in the greater Philadelphia area.  Their fresh foods menu rotates seasonally and features items like crisp salads, gourmet sandwiches, and nutritious entrees. Micro-markets are installed quickly and at no cost and are a great option for mid to large-sized companies.
Making smart snacking choices during the workday is really important too. Companies that stock their vending machines with healthier options help their employees steer clear of foods filled with unwanted saturated fat and sodium. Many vending companies will create a balanced assortment of snacks and beverages to suit your employees' needs. Philadelphia area vending companies like Healthy Source Vending have expanded healthy options as well as snacks that satisfy employees with special dietary concerns.
Providing your employees with nutritional information will also help guide them towards making more informed choices. One Source Refreshment and Healthy Source Vending both partner with USConnect® to offer its clients access to The Right Choice for a Healthier You™ workplace nutrition education program. The program identifies healthy snacking choices based on a variety of criteria and identifies them at point of purchase with an apple logo. This makes it easy for employees to recognize healthier snack alternatives in the vending machine before they buy.
Simple but true, staying hydrated throughout the day is also important for good health. Providing multiple filtered water stations throughout the office will encourage your employees to drink it more. Choosing a direct-line water filtration system will allow you to skip the hassle of replacing 5-gallon jugs and ensure great tasting water is always on hand.
Promoting healthy eating in the break room will help your employees keep up their good habits – and encourage new ones too. Is your company is ready to upgrade its break room offerings? If so, refreshment companies like One Source Refreshment and Healthy Source Vending can help make healthy eating a reality in your workplace.
One Source Refreshment offers free consultations to clients in the greater Philadelphia area, Lehigh Valley, Lancaster & Berks County, New Jersey, and Delaware.  To schedule, call 800-549-3190.