09 Mar

The Best Break Room Solutions for Smaller Spaces

When it comes to making high-quality break room solutions, having modern machines and endless snack options are great. However, this can require a lot of room that some office spaces simply don't have. Small business owners, not to worry! No matter how small or large your company office may be, there are simple yet efficient ways to upgrade your break room. With a few key adjustments, your break room can become one of the best employee perks at your company.

A few great break room solutions for smaller spaces include micro-markets, a reliable coffee service, and a great office pantry service. If you want a great break room in a small office space, keep reading below. We're breaking down how to implement each of these accessible break room must-haves!
3 Customizable Break Room Solutions:
Micro-Markets
A micro-market is basically exactly what it sounds like – a mini marketplace! You can custom design Philadelphia micro-market with your specific space in mind. Therefore, the layout you choose can be as big or small as you need. No matter how compact it might be, a micro-market can still be filled with delicious grab-and-go product options. Smaller kiosk options are also available for your employees' favorite snacks and drinks. Therefore, it's easy for them to stay hydrated and satisfied throughout the busy workday!
Office Pantry Service
No break room is complete without our Philadelphia office pantry service! Employees will appreciate having snacks readily available only a few steps away from their desks. In fact, you can tailor your product menu and quantity to fit your specific needs. Therefore, any office space can have a pantry service. If you're tight on room in the company kitchen, opt for a smaller product variety so everything can fit. Another solution is to put bulk dispensers on the break room countertops to save space in cabinets and drawers!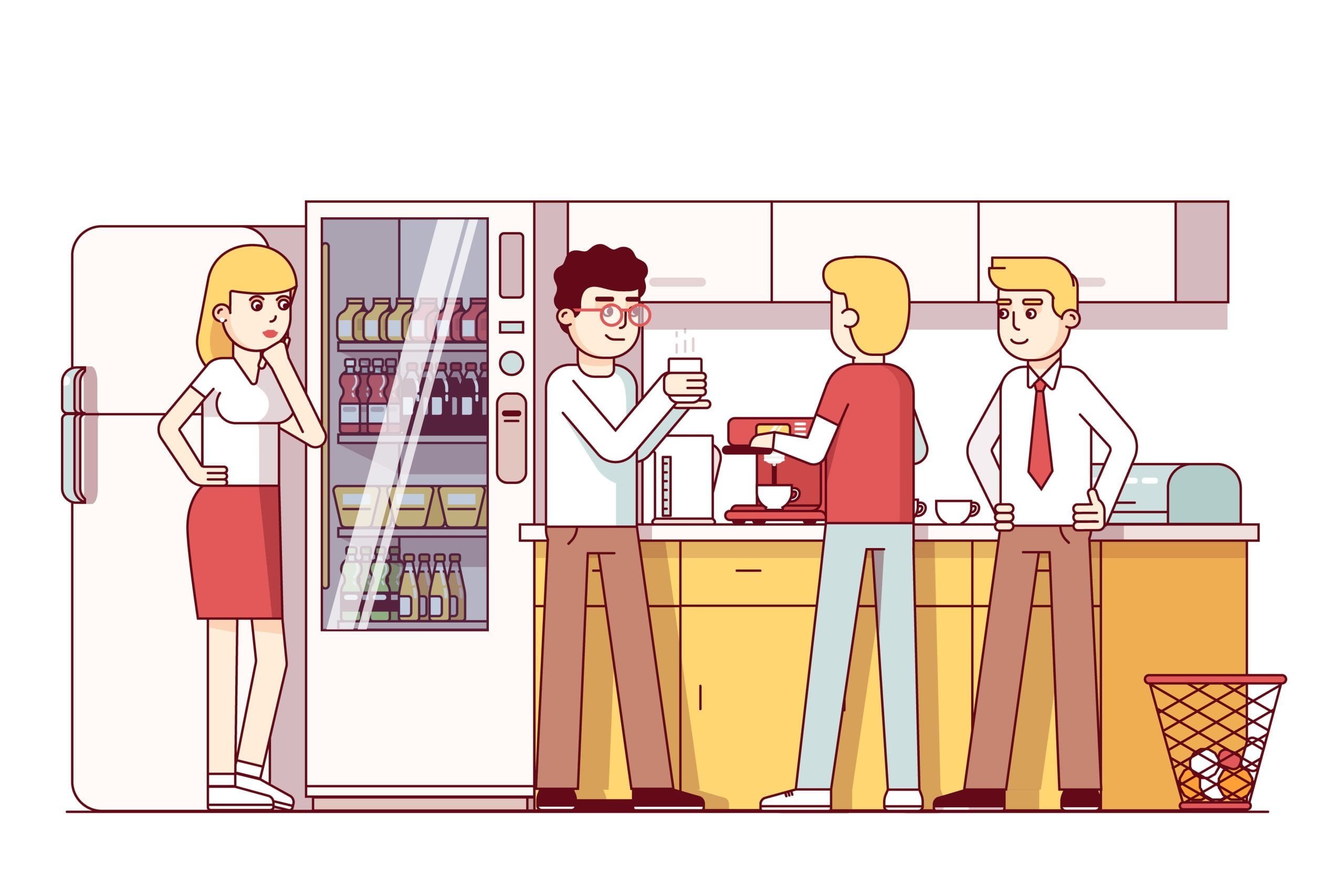 Office Coffee Service
One way to make employees happy? Our Philadelphia single-cup coffee services, that's how! What's so great about a single-cup coffee brewer? First of all, it can easily fit on the counter and comes in many sizes. Therefore, you don't need to worry about it taking up too much space. When you introduce your new Philadelphia coffee service, encourage employees to bring reusable coffee mugs. This will help reduce the need for extra coffee supply storage in the break room. Additionally, it's a good idea to use bulk creamer and sugar options for even fewer storage needs!
Transform Any Space With Our Premium Break Room Solutions!
Remember, lack of space doesn't mean you can't make a great Philadelphia break room experience. It just takes a little creativity and high-quality break room solutions!
Want more ways to improve your break room and company culture? If so, contact us at One Source Refreshment or call 800-549-3190 today!